The United States has deployed troops to Djibouti as the nearby nation of Sudan is consumed by a growing civil conflict.
Secretary of Defense Lloyd Austin fielded questions from the press Friday, and he was asked for updates regarding the safety of U.S. citizens trapped in warring Sudan.
"Regarding Sudan, the [Department of Defense] — through our headquarters and AFRICOM — continues to monitor very closely the situation on the ground, and we continue to coordinate with the State Department to make sure we have a common vision of what the situation is," Austin told reporters.
US CITIZEN KILLED IN SUDAN AMID HEAVY INFIGHTING: STATE DEPARTMENT
Austin confirmed U.S. troops have been positioned nearby as a safety measure.
"We always want to make sure that we're doing prudent planning, which is what we're doing," Austin added. "We've deployed some forces into the theater to ensure that we provide as many options as possible if we are called on to do something. We haven't been called on to do anything yet."
U.S. forces have been placed in Djibouti for a potential mission to evacuate U.S. Embassy personnel in Khartoum, Sudan's capital city, a senior U.S. official confirmed to Fox news Thursday.
BLOODY SUDAN CONFLICT CONTINUES DESPITE TRUCE, INTERNATIONAL PRESSURE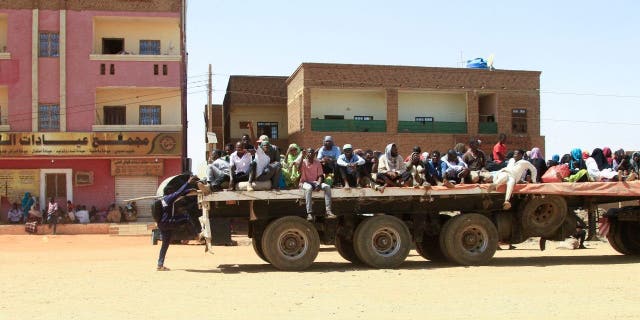 John Kirby, coordinator for strategic communications at the White House's National Security Council, emphasized the growing tension in a press gaggle that followed.
"We are very much in the same place that we were yesterday. The military continues to pre-position capabilities nearby in case they're needed. But there has not been a decision made that they will be issued," said Kirby.
"It's just a matter of making sure that we're ready for it. Still a very tense situation in Khartoum. None of these so-called cease-fires have taken root for very long. So the fighting continues."
SUDAN CONFLICT: US CONDUCTS 'PRUDENT PLANNING' AS VIOLENCE ESCALATES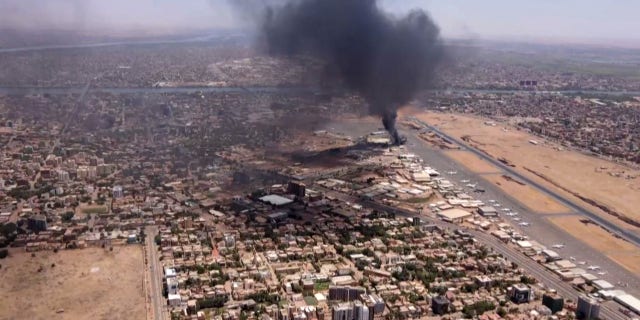 Embassy staff has been sheltering in place since Saturday, when gunfire and explosions erupted in the capital amid conflict between the paramilitary Rapid Support Forces (RSF) and Sudan's army.
The two sides are battling for control of the country, with 5 million city residents and U.S. personnel caught in the crossfire.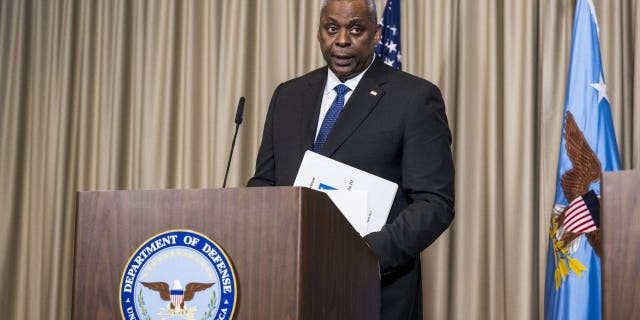 A U.S. citizen was killed in Sudan amid escalating violence in the country's capital and other places over the past week.
CLICK HERE TO GET THE FOX news APP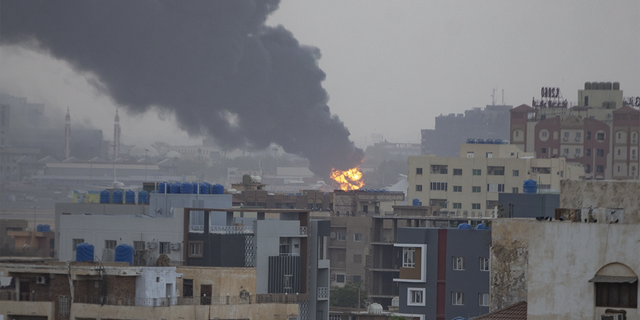 "We can confirm the death of one U.S. citizen in Sudan," a State Department spokesperson told Fox news. "We are in touch with the family and offer our deepest condolences to them on their loss. Out of respect for the family during this difficult time, we have nothing further to add."
The deceased American citizen did not work for the U.S. Embassy.
Fox news' Lawrence Richard and Bradford Betz contributed to this report.
Source : https://www.foxnews.com/world/us-forces-deploy-djibouti-pentagon-eyes-sudan-embassy-evacuation?rand=1264