Ukraine: Russia launches cruise missiles into Kyiv and other cities, killing at least 8 people
Air raid sirens echoed throughout Ukraine's capital city of Kyiv early Friday morning as Russia fired more than 20 cruise missiles at it and other parts of the country, leaving at least eight people dead, officials said.
The missile barrage was Russia's first direct attack on the capital since March 9.
In Kyiv, officials said the attack caused damage to residential buildings inside the city but that there were no reports of casualties.
Missiles struck the eastern city of Dnipro leaving at least two people dead, including a 31-year-old woman and her 2-year-old daughter.
POMPEO MEETS ZELENSKYY IN KYIV VISIT, TELLS FOX news ARMING UKRAINE IS 'LEAST COSTLY WAY TO MOVE FORWARD'
In Uman, located approximately 130 miles south of Kyiv, Cherkasy Governor Ihor Taburets said another missile strike left at least six people dead and 17 injured. Local media reported a multi-story building caught fire and several floors were destroyed.
Ukraine's air force intercepted 11 cruise missiles and shot down two unmanned aerial vehicles, according to the Kyiv City Administration.
UKRAINE HAS RECEIVED OVER 98% OF COMBAT VEHICLES PROMISED BY NATO ALLIES, PARTNER COUNTRIES
The attacks came as NATO released a statement saying its allied countries have provided more than 98% of the combat vehicles promised to Ukraine.
The equipment, including more than 1,550 armored vehicles, 230 tanks and "vast amounts of ammunition" is intended to strengthen Kyiv's capabilities to launch counteroffensives to reclaim lost territories.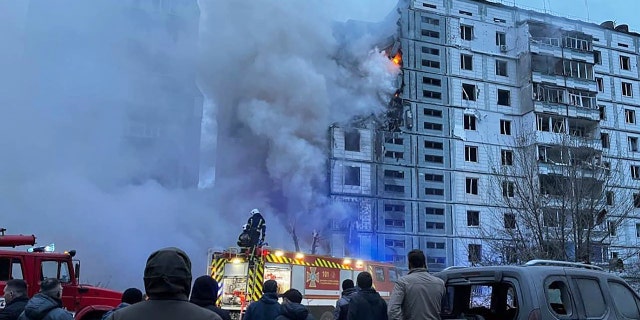 The allied countries have also trained and equipped more than nine new Ukrainian brigades, NATO Secretary-General Jens Stoltenberg said.
RUSSIA THREATENS UKRAINE EASTERN SUPPLY LINES AS IT HAS 'LIKELY' SEIZED BAKHMUT TOWN CENTER: UK INTEL
Some NATO partner countries, such as Sweden and Australia, have also provided armored vehicles.
"This will put Ukraine in a strong position to continue to retake occupied territory," Stoltenberg said in Brussels.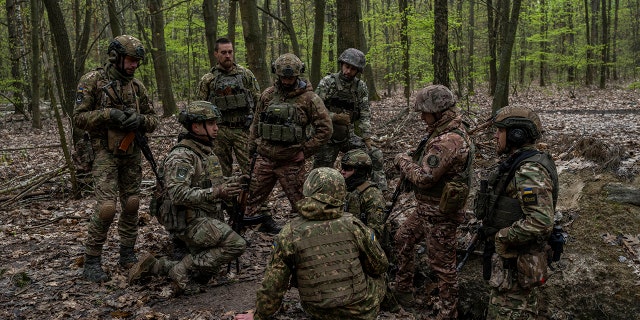 The overnight attacks also came as Ukrainian President Volodymyr Zelenskyy had a "long and meaningful" phone call on Wednesday with Chinese leader Xi Jinping.
It was their first known contact since Russia invaded Ukraine more than 400 days ago.
CLICK HERE TO GET THE FOX news APP
Beijing has mostly remained neutral in the conflict, urging both sides — and the world — to remain objective in its pursuit of peace.
The Associated Press contributed to this report.
Source : https://www.foxnews.com/world/ukraine-russia-launches-cruise-missiles-kyiv-other-cities-killing-at-least-8-people?rand=1264