Teacher caught berating kids who object to LGBTQ lesson with severe threat: 'You don't have a choice'
Parents have lodged a formal complaint with the principal of a school in the U.K. regarding a lecture during which a teacher told students they would be "dealt with severely" if they object to being instructed about LGBTQ relationships.
The complaint comes after students secretly recorded their teacher at Stationers' Crown Woods Academy in London as he berated anyone who would speak out against the LGBTQ curriculum, according to the London-based nonprofit Christian Legal Centre.
The unidentified teacher, who suggested he identifies with the LGBTQ community, also explained to students how he is "a good human being" and that anyone who objects to the instruction is effectively violating British values by claiming they do not value him.
The school has also recently conducted LGTBQ-promoting events that included Pride flags and badges "as a means of showing allegiance to the LGBT cause," according to the Christian Legal Centre, which is assisting the parents in their complaint.
CHRISTIAN MOM PLEDGES APPEAL AFTER COURT DISMISSES LAWSUIT OVER 4-YEAR-OLD FORCED TO ATTEND PRIDE MARCH
The impetus for the teacher's February lecture was a complaint from a 14-year-old Muslim student who raised concerns about being shown a video that affirmed children coming out as gay, lesbian or bisexual, according to the complaint from the unidentified Christian parents.
"Let me make this very clear: you don't have a choice whether or not you learn about LGBT+ in this school," the teacher said in the recording, which has gone viral on social media.
"You don't have a choice," the teacher continued. "It's one of our values, our British values, and if you refuse to do it, that will be dealt with severely. Why would I not? Why would I care if anyone in this room wants to love somebody, whether it be a man or a woman? Why would I care if someone wants to say: 'Do you know what? I don't know if I'm more male or female. I'm exploring.' Why does that matter to me? Why does that matter?"
After claiming the bullying he suffered from girls as a boy because of his mannerisms continues to haunt him as a 40-year-old man, the teacher said words can be hurtful and reiterated that students "don't have a choice whether or not you learn about LGBT+ in this school" because it's "a British value."
PARENTS ACCUSE SCHOOL OF SECRETLY INDOCTRINATING 8-YEAR-OLDS IN TRANS IDEOLOGY: 'SHOCKED AND HORRIFIED'
"And if you say something that's derogatory or could hurt somebody else in this room, that is very serious, and it is as serious as if you were using racist language," the teacher continued. "Do not do it."
The teacher said that if any student disagrees with him, they "need to go home and have a conversation with your parents" about why their values are so at odds with "what Britain is." He explained that parents can only remove students from sex education classes, but claimed the school's LGBTQ instruction is not sex education, because it focuses on relationships.
"… when you say 'I don't agree with LGBTQ people,' you're saying you don't value me."
"You do not have the authority or the ability to refuse to do it," the teacher said. "I cannot tell you how much having people not recognize who I am and openly say that they don't value who I am, because when you say, 'I don't agree with LGBTQ people,' you're saying you don't value me." He went on to say he is "a good human being" who has adopted two children.
PARENTS PULL 4-YEAR-OLD FROM CHURCH SCHOOL FOR PROMOTING 'GENDER IDENTITY' LESSONS: 'CRUEL DECEPTION'
"Why should I be judged based on who I choose to love? Whether you agree or not, don't say something that's going to make me or someone like me feel less human," the teacher concluded, adding that school leadership is obligated to deal with such things "in a very serious way."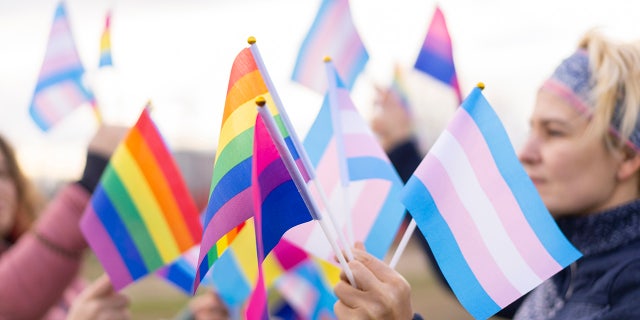 In their complaint to the school, the Christian parents said the teacher's comments were "indefensible" and that he "abused his position of trust in using his platform as a teacher to threaten and shame pupils, none of whom, apart from one student, made any comments about LGBT education."
They also objected to the teacher's comments regarding "British values," pointing out that no statutory definition of the term exists and that "the school owes a statutory duty to ensure that the education it delivers respects the manner in which parents wish to raise their children in accordance with their own religious convictions," according to the European Convention on Human Rights.
UK SCHOOL CHAPLAIN SUES AFTER BEING FIRED, REPORTED AS TERRORIST FOR SERMON QUESTIONING LGBTQ ACTIVISTS
"We accept that we live in modern Britain, but it is highly upsetting to be told that our beliefs do not accord to British values," the parents wrote, noting how their Christian beliefs adhere to the same sexual ethics regarding LGBTQ issues as the Muslim student reportedly involved. "It is equally upsetting that my son was shamed in this manner despite not having made any negative comments about anyone in the LGBT community."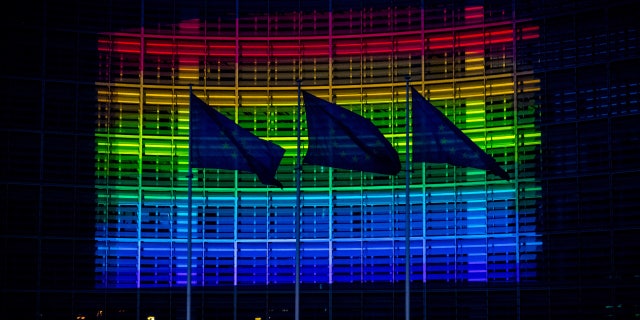 Andrea Williams, chief executive of the Christian Legal Centre, said in a statement provided to Fox news Digital that the recording offers a rare "window into the world of a UK school classroom."
"Here we have exposed at first hand the language and actions of a teacher promoting LGBT ideology," Williams continued. "Where is 'diversity' and 'tolerance' here? We have only a monoculture which requires approval and promotion of the 'Progress' flag, or 'Pride' flag, or transgender flag. There is no choice or freedom to disagree."
CHRISTIAN PARENTS WIN IN COURT AFTER SCHOOL LABELED 6-YEAR-OLD SON POTENTIALLY 'TRANSPHOBIC'
"The teacher in the recording is so brazen he actually tells children that if they come from a family with beliefs opposed or contrary to LGBT ideology, to go home and challenge their parents and convert them to his beliefs," she said. "Thousands of children in primary and secondary schools are being forced to absorb extreme LGBT ideology without their parents' knowledge."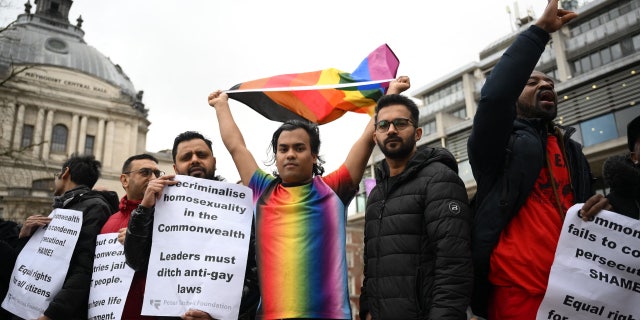 Williams added that her organization, which has assisted multiple Christian families in the U.K. who have objected to age-inappropriate LGBTQ instruction in primary schools, will continue to stand with the family in moving their complaint forward.
Richard Taylor, spokesperson for Leigh Academies Trust that oversees Stationers' Crown Woods Academy, told Fox news Digital that they are investigating the recording allegedly made at one of their schools, but said they were unable to answer questions because of the ongoing investigation. "We will be responding to the parent's complaint once the investigation is concluded," he said.
CLICK HERE TO GET THE FOX news APP
"I can confirm that all of our academies follow the UK national curriculum, in line with the Department for Education's guidance, including age-appropriate lessons on relationships, diversity, and inclusion, which cover a range of topics, including LGBT issues," the spokesperson added. "This approach is designed to foster understanding, tolerance, and acceptance among our students, and to create an environment where everyone feels safe and respected."
Source : https://www.foxnews.com/world/teacher-caught-berating-kids-who-object-lgbtq-lesson-severe-threat-you-dont-have-choice?rand=1264