The U.S. State Department is urging an extension of a cease-fire in Sudan as the end nears for a 24-hour deal between paramilitary Rapid Support Forces (RSF) and Sudan's army.
Explosions and gunfire began on Saturday amid an armed conflict between paramilitary Rapid Support Forces (RSF) and Sudan's army, which are fighting for control of the country.
The cease-fire between the two sides took effect at 6 p.m. on Wednesday, and fighting grew less intense in the hours after it went into effect, according to Atiya Abdalla Atiya, secretary of the Doctors' Syndicate.
State Department Principal Deputy Spokesperson Vedant Patel said during a press briefing on Thursday that the cease-fire should be extended through the end of Eid al-Fitr.
US PREPARES TO POSITION TROOPS IN CASE OF POTENTIAL SUDAN EMBASSY EVACUATION
"We urge the SAF and RSF to extend the current ceasefire through Sunday, April 23, which would be the end of Eid," Patel said. "We think that the extension of it is important for a number of reasons, allowing for the flow of necessary humanitarian materials, but also to ensure the safety of of diplomatic personnel as well."
Patel also said that the State Department is "planning for all various types of contingencies."
"I'm certainly not going to get the head of the process here. But as you so noted Khartoum International Airport and Sudan's border with Chad is closed. And due to the unfortunate and uncertain and very fluid security situation in Khartoum, and again because of the closure of the airport, it's not safe to undertake a US government coordinated evacuation of private American citizens at this time, but we're continuing to monitor the situation closely," he said.
At least 300 people have been killed in the past five days, according to the U.N. health agency, which noted that the actual number is likely higher.
SUDAN CONFLICT: US CONDUCTS 'PRUDENT PLANNING' AS VIOLENCE ESCALATES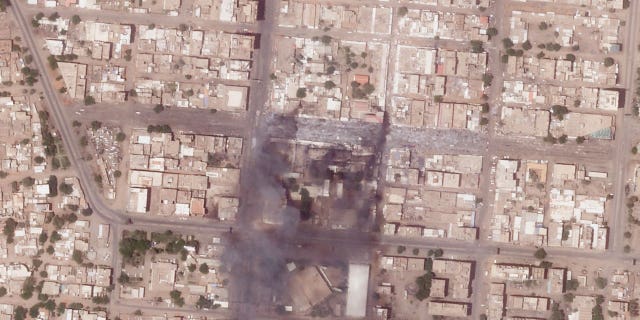 A senior U.S. official confirmed to Fox news on Thursday that the U.S. military is preparing to place additional forces in Djibouti in preparation for a potential mission to evaluate U.S. Embassy personnel in Khartoum, Sudan's capital city.
Embassy staff have been sheltering in place since Saturday, when explosions and gunfire began.
"The Department of Defense, through U.S. Africa Command, is monitoring the situation in Sudan and conducting prudent planning for various contingencies. As part of this, we are deploying additional capabilities nearby in the region for contingency purposes related to securing and potentially facilitating the departure of U.S. Embassy personnel from Sudan, if circumstances require it," Defense Department spokesman Lt. Col. Phillip Ventura said.
CLICK HERE TO GET THE FOX news APP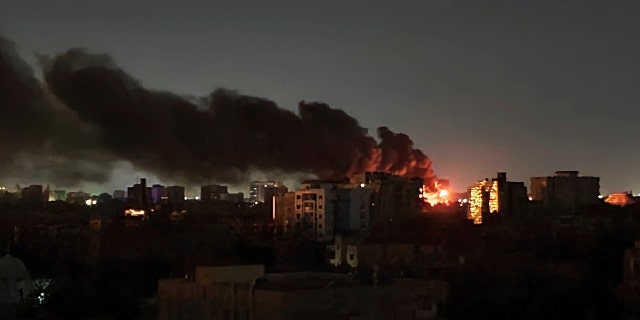 "As a matter of policy and security, we do not speculate on potential future operations," he added.
Fox news' Chris Pandolfo, Liz Friden, and the Associated Press contributed to this report.
Source : https://www.foxnews.com/world/state-department-urges-extension-cease-fire-sudan?rand=1264