The Sky Sports F1 Podcast is your one-stop shop to stay across all the biggest stories in Formula 1; Download and subscribe via Spotify, Apple, Spreaker and listen to the latest episode via the podcast player below
Last Updated: 25/04/23 6:12pm
news
/12040/12865168/sky-sports-f1-podcast-haas-team-principal-guenther-steiner-joins-for-special-qa">
Haas team principal Guenther Steiner is the latest guest on the Sky Sports F1 Podcast.
Steiner joins Matt Baker on the podcast, which you can listen to via the player below, to chat about his new book Surviving to Drive: A Year Inside Formula 1.
The Haas boss also reflects on his rise to fame through Drive to Survive, his close relationship with the late Niki Lauda before answering a load of your questions in a special Q&A.
Don't miss an episode of the Sky Sports F1 Podcast. Subscribe now on: Apple Podcasts | Spotify | Spreaker
Here's a taste of what you can hear on the podcast…
On writing Surviving to Drive: A Year Inside Formula 1…
"Like a lot of things in my life it just happened. I didn't plan to write a book, somebody approached me and I was told the book would be the year as a diary.
"I said 'if nothing exciting happens, what are we going to write about?'. They said 'pretty sure something interesting will happen with you as there is always drama around you' and I said yeah. After a while you think maybe it's pretty cool because I knew that the fans like the Netflix series so I thought maybe it was a good idea for the fans and people can have fun with it."
On the cost of Mick Schumacher's crashes in 2022…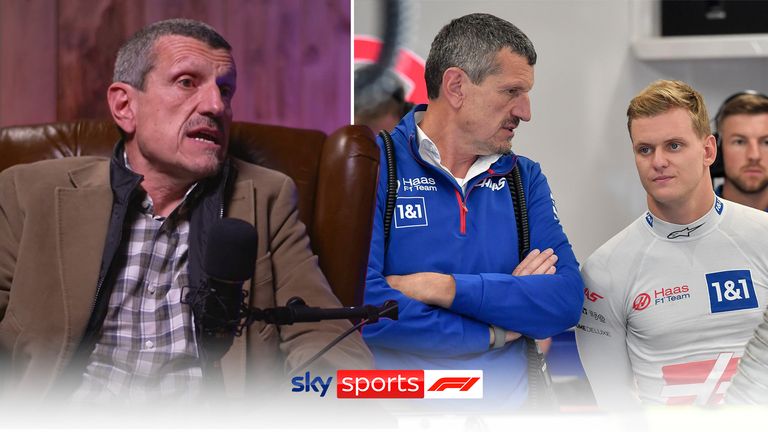 Haas boss Guenther Steiner says he and his former driver Mick Schumacher were 'divided' amid reports that the pair have fallen out. Steiner also insists Schumacher was treated fairly while with the team.
"It has a big impact on a small team but it also now has an impact even if it was a bigger team because with the cost cap in place, this is money that you cannot develop your car. You don't develop your car, you don't go faster and everyone gets frustrated. Last year Haas F1 was very close to the cost cap and the $2m, it simply doesn't go into development because you cannot make it up.
"Therefore it is so frustrating because you cannot go away and find another $5m in sponsorship – even if you find it you cannot spend it anyway.
"There was a certain frustration [with the Suzuka crash]. When this happens I get very frustrated, I'm very emotional and I say things I maybe wouldn't say two hours later to be honest. But when you are sitting there and you know the effort which all the people put in to make this car to make it all happen and things like this happen and you get frustrated.
"You get this moment of 'we need to change something' but then you have to think 'if I change something, how do I change this to be better for the team'. That was where I started to really think 'what do I need to do to take the team forwards from where we are in 2022'. We had a decent car, for 2023 it was the plan to have a little bit better car – what do we need to get everything out of the car to get every point available? I came up then with getting an experienced driver.
"It is not one moment that you decide this is the moment, it comes over a little bit of time and it just grows in you the need to do something.
"The buck stops with me. You have to say 'this is what we did', I need to fix this for the team like I expect every team member to fix the area he or she is responsible for."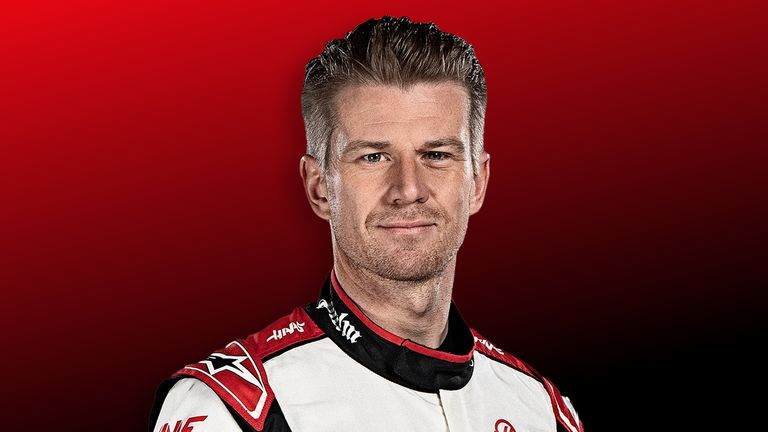 Haas team principal Guenther Steiner explains how Nico Hulkenberg ended up joining them for the 2023 season. You can listen to the latest episode of the Sky Sports F1 Podcast now.
On life as a team principal…
"Drive to Survive showed a little bit what we do but we have to deal with sponsorship, we have to deal with the federation, we have to deal with the promotor and we have to run a race team – it's like being CEO of a big company.
"We have a lot of different things going on but with less people – instead of being a big corporate with thousands of people, in the case of the big teams they have 600-800 people and in the case of Haas 200 people. You have to do a lot of multi-tasking.
"Last year at the beginning was so intense and there was always something new coming at us, the freight being late for testing and then a team opposing that we can run late one evening because we get an advantage. It wasn't our fault and we didn't get an advantage.
"When deciding to write this diary, no one anticipated that all this was going to happen. This drama just came to us, can you imagine if we put effort in to create drama!"
On why he has never watched Drive to Survive…
"I've seen one or two very short clips. I haven't watched the series because I'm not doing anything – I'm doing my job and people follow me and film me. If I watch myself I'm sure I would try to do things differently. Then I would think next time I'm being filmed 'how should I behave and not?' I'm not an actor, an actor needs to watch themselves to do their job better – I'm not an actor, I'm a team principal so I need to do my job.
"After five seasons I've got used to not watching and to explain why not. I was there so I don't need to see me, I know what I did or didn't do. This is me and I think people who have known me a long time can tell you I was always like this, I didn't change. I'm now too old to change anyway."
On his relationship with Niki Lauda…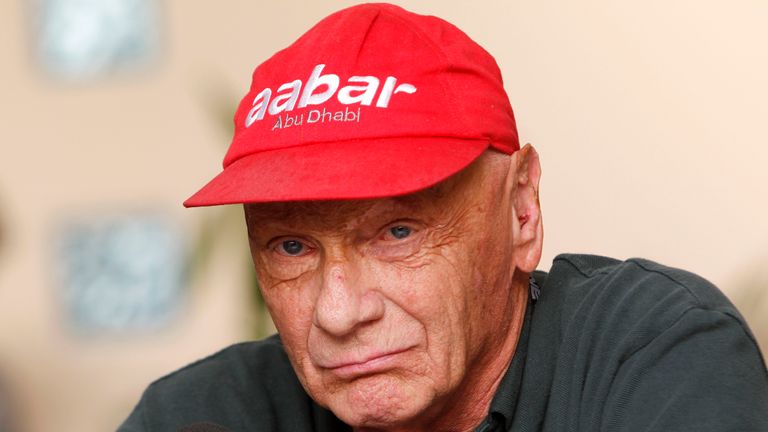 Haas boss Guenther Steiner hailed Niki Lauda as his 'hero' growing up and admits he was responsible for helping him join the sport of Formula 1. You can listen to the latest episode of the Sky Sports F1 Podcast now.
"I got into F1 because of Niki. As a kid he was a hero to all of us and the day his secretary called me up saying that Niki wanted to speak with me, sure I was going to speak to Niki Lauda. I was working in rallying, I was perfectly happy but if Niki Lauda wants to speak to you it's something.
"I went to see him for dinner in Vienna one day and the next day he called me up and said 'you're going to work for me' and we established a very good relationship the year I was with him at Jaguar.
"Getting into F1 is very difficult and I didn't try to get into F1. Being brought into F1 by Niki Lauda makes introductions so much quicker than if you have to do it yourself because he is respected, everybody knows him and he introduces you to other people. All of a sudden you have credibility because of him.
"That friendship continued after we both left Jaguar, we spoke at least once a month and even sometimes weekly. When I was starting to build up Haas, Niki again helped me because when Niki Lauda calls up somebody it's a lot more than when Guenther Steiner calls up somebody.
"The first serious meeting with Stefano Domenicali [then at Ferrari] and Bernie Ecclestone, Niki instigated it. Niki told them I was serious and made that introduction."
For more questions and answers, listen to the latest Sky Sports F1 Podcast via the widget above.
The Formula 1 season resumes with the Azerbaijan Grand Prix from April 28-30, with the first Sprint weekend of 2023 shown in full live on Sky Sports F1. Watch Saturday's Sprint at 2:30pm and Sunday's race at 12pm. Get Sky Sports
Source : https://www.skysports.com/f1/news/12040/12865168/sky-sports-f1-podcast-haas-team-principal-guenther-steiner-joins-for-special-qa?rand=3094