Simon Middleton: All my energy is on England's Six Nations Grand Slam preparation – not my departure | Rugby Union News
England coach Simon Middleton says all his energy is being channelled towards preparing his side for Women's Six Nations Grand Slam decider vs France at Twickenham; Middleton departs his role having led the side since 2015; The 57-year-old says "emotion can cloud judgement"
Last Updated: 26/04/23 7:51pm
news
/12040/12867026/simon-middleton-all-my-energy-is-on-englands-six-nations-grand-slam-preparation-not-my-departure">
Red Roses coach Simon Middleton talks to Sky Sports ahead of taking charge for the final time

Red Roses coach Simon Middleton talks to Sky Sports ahead of taking charge for the final time
Simon Middleton says all his energy this week is towards preparing the Red Roses for their Women's Six Nations Grand Slam decider vs France, as the head coach takes charge of England for the final time.
Middleton leaves his role as England head coach after Saturday's crucial contest having been in the position since 2015, guiding the side to five Six Nations triumphs and two World Cup final defeats.
The 57-year-old former Castleford rugby league player told Sky Sports he has given little thought to his Red Roses departure ahead of the weekend.
"To be honest, I've not thought that much about it," Middleton said. "I've been very much thinking about how it's such a big game: England vs France is always such a massive test, so you need to really focus on your game and their game, and preparing the squad.
"And obviously because of the fact that it is now a Six Nations Grand Slam decider. So all I've been thinking about is that.
"It doesn't even feel like the last week, because we're just so engrossed in the preparation of the team.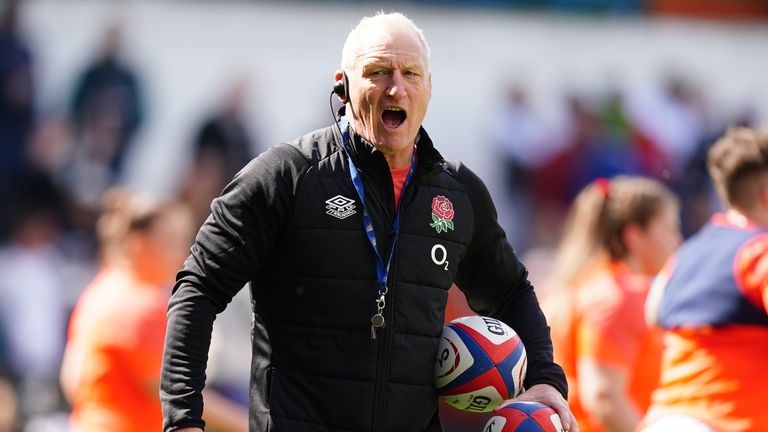 "You don't want to wake up Sunday morning and not have the trophy.
"We've woken up the day after a big game on the wrong side of it, and you don't want to fell like that. I'd be lying if I said anything but that.
"But we know what goes into that. We know what goes into winning. We'll be as prepared as we can be, and hopefully we can get the result."
Middleton added that despite what will undoubtedly be an emotional occasion, he has had to channel his week's preparations away from that side of things.
"Yeah [emotion needs to be controlled]. If you get too much of the emotional stuff, it clouds your judgement, and it doesn't allow you to prepare as well as you can," Middleton said.
"And that's why we've been very much about the preparation of the side this week.
"This game is far bigger than anything that is happening with me and Scotty [Scott Bemand, England attack coach since 2015] or anything else.
"It's huge in terms of the Six Nations, in terms of the first standalone fixture at Twickenham for the girls, in terms of the women's game in general. It's a new benchmark.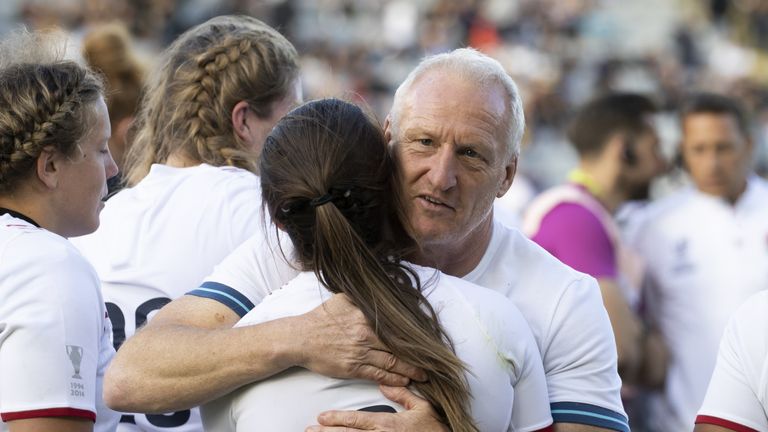 "That's what we've focussed on. We've got a lot of players who have played France before, and had a lot of success against them.
"It's not lost on the players that Scotty and myself are stepping down, but they are massively focussed on the performance.
"Because they know that's what we all want. Get a win and we can all celebrate afterwards. That is top of their agenda.
"It will be immense, 55,000 or whatever it turns out to be. But I think both teams will absolutely relish the atmosphere and it will be down to performance. You thrive on it."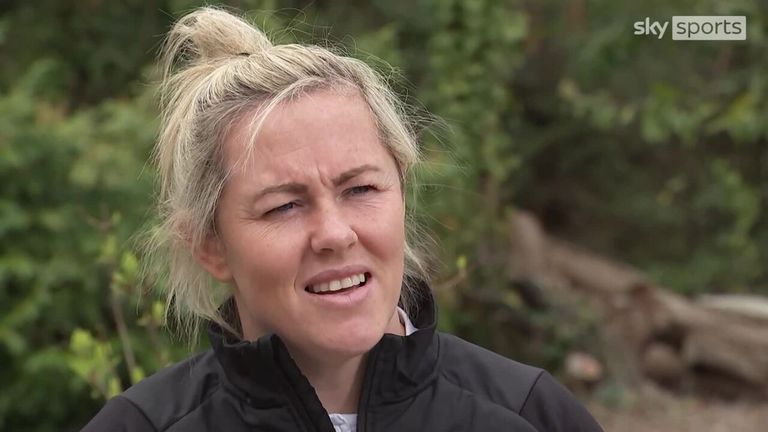 England's Marlie Packer says Saturday's record crowd at Twickenham will play a massive part
Middleton: Doesn't matter if next England Red Roses coach is male or female
When asked if he felt it was important his successor as Red Roses head coach was female, looking upon the success England Lionesses head coach Sarina Wiegman has experienced, Middleton disagreed the gender of the incumbent was a key factor.
"I think the players would be the first ones to say that the key person is the right person, it doesn't matter if its a man or a woman.
"It's got to be somebody who can take the game forward, and can take the players individually and collectively onto a new level.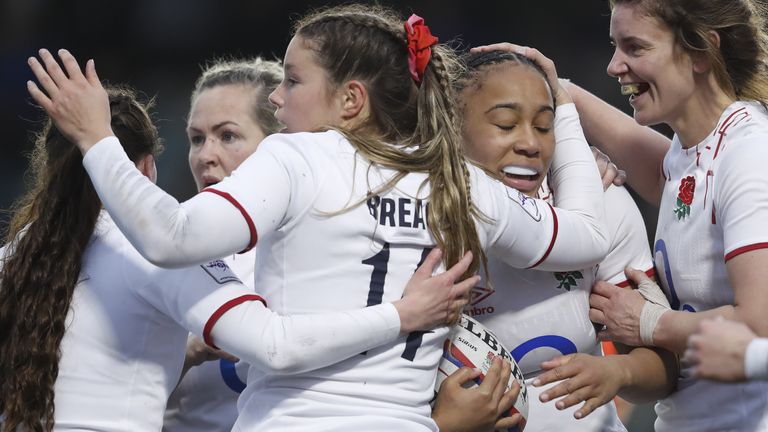 "There's some fantastic female coaches out there at the moment, and some who have got massive experience of the game, and that could definitely feed into this type of role.
"But ultimately, it's whoever can deliver the right programme. The right level of coaching and the right level of management.
"And it doesn't really matter whether it's a male or a female, I don't think anyway."
Source : https://www.skysports.com/rugby-union/news/12040/12867026/simon-middleton-all-my-energy-is-on-englands-six-nations-grand-slam-preparation-not-my-departure?rand=3094