news
/12040/12867928/if-in-doubt-sit-them-out-new-concussion-guidelines-for-grassroots-sport">
Awareness of concussion injuries in professional sport has been at times dramatically highlighted in recent years.
Across several sports, involving both female and male athletes, numerous head injuries have been seen by thousands in the stands and millions on the TV. Much more work in research, mitigation and aftercare is widely recognised as a priority though.
However, professional sports account for just a fraction of the amount of people who take part in sport across any given week. The vast majority participating in sport are hundreds of thousands of children, teenagers and adults playing just for the love of it. The 'grassroots'.
But just how aware are coaches, teachers, parents and those who play when a concussion injury may have occurred and how to deal with it?
The Government, Sport & Recreation Alliance and a panel of medical experts are hoping that from today that new guidelines will increase awareness greatly as a huge difference between professional and amateur sport is that the pro's will typically have dedicated healthcare professionals on site, while grassroots sport does not.
The government guidance isn't medical advice, it's about being aware and doing the right thing. In this case, it's following what has been used in Scotland for several years now. A catchy headline: "If in doubt, sit them out." It kind of does what is says on the tin.
It's to make people think first and then know how to act. So why would you be 'in doubt?' A concussion is a brain injury that affects the way a person thinks, feels and remembers things, and in sport concussion can arise from an injury to the head.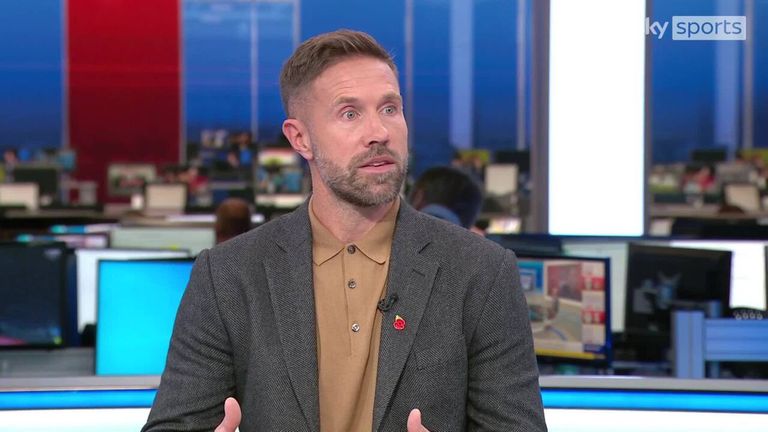 Former England defender Matthew Upson said earlier this year football's approach to concussions should be the same across the board
A clash of heads, falling heavily to the ground and hitting your head, even a heavy collision that doesn't involve a blow to the head can cause a concussion. The key, say the guidelines, are to look out for 4 key elements; physical, mental processing, mood and sleep.
Physical – for example headaches, dizziness, vision changes.
Mental processing – for example not thinking clearly and feeling slowed down.
Mood – for example being short tempered, sad and emotional.
Sleep – for example not being to sleep or sleeping too much.
The full guidelines give greater details on visible clues of concussion.
If any of those traits are obvious, there must be doubt, so 'sit them out.' Remove the player from the field of play. The guidelines recognise that in fast moving sports it can be difficult to spot visible clues of concussion, but they urge players, coaches, teachers, referees, spectators and families to watch out and remove anyone with a suspected concussion from play immediately.
The guidelines also advise on not returning anyone back into play. That is crucial. The next step is an evaluation by a healthcare professional. That practically means accessing the NHS by calling 111 within 24 hours of the incident.
Rest and sleep as required within the first 24-48 hours is now seen as good for recovery while limiting smartphone, screen and computer time for the first 48 hours has also been shown to improve recovery. The don'ts are classic bits of advice, don't leave someone on their own, don't drink alcohol and certainly don't drive a car.
As most grassroots sports don't have professional healthcare professionals on site, the onus is on players, coaches, teachers and those watching on. Hence these guidelines are really about creating greater awareness.
Sports Minister Stuart Andrew said: "Sport keeps us healthy and active, but it is not without risk and major injuries to the head can and do happen.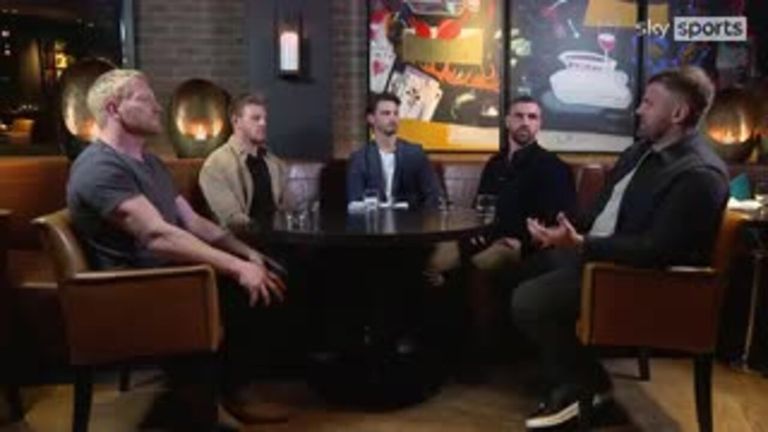 Rugby League's Stevie Ward recently hosted a panel discussion on concussion in rugby league with fellow professionals James Graham, Tom Johnstone, Tyrone McCarthy and Greg Burke
"Research has shown the importance of fast and effective tailored treatment and we are issuing expert guidance to help people spot and treat head injuries. Whether used in a local leisure centre during a swimming lesson or on a village green during a cricket match, the guidance will make a real difference to people's lives."
Development of the guidelines has been led by the Sport and Recreation Alliance, Professor James Calder, chair of the expert drafting group, and Laurence Geller, the government's adviser on concussion in sport.
The expert drafting group drew upon existing field research, with the aim of producing a consistent and preventative approach across all sports in England, Scotland, Wales and Northern Ireland.
It builds upon the world-leading work conducted in Scotland, which was the first nation in the world to produce guidelines covering all types and levels of sport. Its guidance was updated in March 2021.
Professor Calder said: "For the first time we have UK-wide guidance that raises awareness of concussion in grassroots sport at all levels. It provides practical evidence-based advice for those who may have sustained a concussion and gives a step by step plan for their safe return to work, education, exercise and full sport.
"Participation in sport and exercise is crucial for the nation's mental and physical health and, with appropriate management, the vast majority of those who sustain a concussion during sport should make a full recovery."
Professor Willie Stewart of Glasgow University added: "The release of these guidelines represents a world-leading landmark in sports concussion management.
"Based on the pragmatic, precautionary approach to immediate concussion management of 'if in doubt, sit them out', followed by an emphasis on individualised, self-managed return to normal life and sport, these guidelines set the standard for grassroots concussion management that all sports across the UK will follow."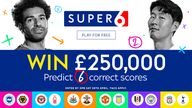 Win £250,000 with Super 6!
Another Saturday, another chance to win £250,000 with Super 6. Play for free, entries by 3pm.
Source : https://www.skysports.com/other-sports/news/12040/12867928/if-in-doubt-sit-them-out-new-concussion-guidelines-for-grassroots-sport?rand=3094