The German and British Air Forces teamed up to intercept a Russian aircraft that was collecting intelligence near NATO airspace.
"What this intercept has proven is that together with our German allies, we are able to act with speed and decisiveness to effectively ensure the Alliance's security," a Royal Air Force (RAF) pilot said of a Monday mission to intercept a Russian aircraft over the Baltic Sea, according to an RAF press release.
The comments come after Typhoon fighter jets from the German and Royal Air Force executed a joint mission to intercept the Russian aircraft, which was flying over the Gulf of Finland and Baltic Sea in an apparent intelligence gathering mission.
UK, GERMANY SCRAMBLE FIGHTERS TO BLOCK RUSSIAN JETS HOURS AFTER US DRONE CRASH
The NATO fighter jets were able to visually identify multiple Russian planes that were identified on radar flying close to the alliance's airspace, the press release said, with one of the aircraft being identified as a Russian Air Force IL-20 Coot-A intelligence aircraft.
"We often see Russian military aircraft flying over the Baltic Sea and so this was a routine intercept for us," a pilot involved in the mission said. "Nevertheless, the importance of intercepting these aircraft and our commitment to the collective defense of NATO airspace remains steadfast and resolute."
According to the RAF, the Russian aircraft was "flying in a safe and professional manner," but was escorted through the Estonian airspace before being handed over to an escort from the Swedish Air Force.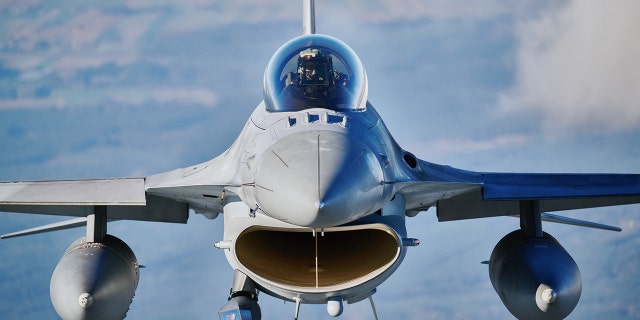 RUSSIA, US EXCHANGE BARBS IN DIPLOMATIC CLASH DAY AFTER RUN-IN AS QUAD LEADERS DISCUSS REGIONAL SECURITY
"This was another demonstration of our readiness and commitment to react at speed to conduct a live intercept," said Wing Commander Scott Maccoll, who commands the 140 Expeditionary Air Wing. "These combined RAF and German Air Force intercepts continue to enhance NATO cohesion, ensuring seamless cooperation and understanding during these missions."
The incident comes just one month after a similar intercept of a Russian aircraft near Estonia in March, where RAF and German fighter jets were also scrambled to escort what was identified as a Russian air-to-air refueling aircraft that failed to communicate with Estonian air traffic control, according to The Associated Press.
The U.K. and German air policing of the region is meant to bolster NATO's defense of its eastern flank amid Russia's continued invasion of Ukraine.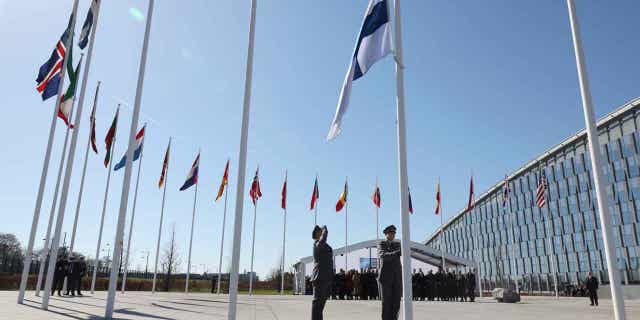 CLICK HERE TO DOWNLOAD THE FOX news APP
"Our allies and partners in the region should remain assured that NATO is here to stay, and the U.K. continues its commitment to collective defense of NATO airspace," Maccoll said.
The Russian Ministry of Defense did not immediately respond to a Fox news request for comment.
Source : https://www.foxnews.com/world/german-abritish-fighter-jets-intercept-russian-plane-near-nato-border?rand=1264