Emma Hayes: Chelsea boss wants more 'strict, stringent restrictions' on international windows for player welfare | Football News
Chelsea boss Emma Hayes has called for more "strict, stringent restrictions" on international windows after the European Club Association expressed concern over the number of 'alerts' from its members regarding the early call-up of players for national team duty ahead of the Women's World Cup.
The women's game has seen several high-profile injuries recently, including England captain Leah Williamson suffering a ruptured anterior cruciate ligament last week that rules her out of the World Cup.
Under the mandatory release periods established within the FIFA international match calendar, the earliest national associations can take players ahead of the showpiece tournament in Australia and New Zealand is July 10.
The ECA said players being called up before this date, with some instances as early as May, would mean insufficient time for adequate rest before the World Cup begins on July 20 and then following its conclusion as clubs prepare for the 2023-24 season.
Hayes, who was talking to reporters at a media conference on the eve of Chelsea's Women's Champions League semi-final second leg in Barcelona, believes it is the right move to tighten up when players can be called up.
"I think we have to reflect on the number of injuries that have taken place in the women's game and say ultimately, the duty of care we have to players and I think there's a valid argument to sticking to (international) windows," she said.
"There's a reason and a rationale for those windows because, especially in the last three years, players have had so little rest – maybe a couple of weeks at the end of the season, it is not enough.
"I can't speak for this upcoming tournament. I'm not involved in those decisions being made. But I do think that as the women's game has progressed from the amateur game into a professional game that there has to be more strict, stringent restrictions on that for player welfare because I respect they want to win their tournaments but we seriously have to look at players having more rest."
Kelly Smith talks through her own 'emotional rollercoaster' when she did her ACL back when she was playing, and the mental challenges you face when trying to get back fit

Lack of proper rest from being called up early "evidently contravenes the protection of players' health and wellbeing", the ECA added, which must "always be a priority" and respected by all stakeholders.
The ECA's new Memorandum of Understanding (MoU) with FIFA runs until the end of 2030, and recognises ECA support for the new international match calendar approved by the FIFA Council.
The MoU plays a crucial role to the functioning of the club-country relationship as it governs the release of players for international dates.
The ECA said it would seek to collaborate with FIFA in working with the national associations on not requiring players to report for duty before the World Cup mandatory release period starts.
Consultant Orthopaedic Surgeon Nev Davies believes injury prevention programmes

ECA head of women's football Claire Bloomfield said: "This is not a matter of financial compensation or the absence of adequate protection and insurance, but a serious concern for player welfare.
"The issue of early call-ups is a hangover from the game in its amateur form and is detrimental to the future success and growth of women's football. They also generate a great deal of unnecessary tension in the relationship between clubs and their players.
"We were given a very clear mandate by our member clubs which includes engaging in constructive and direct communication with our key stakeholders and partners, and this will be our focus in the coming days."
Hayes: 'Disappointing' FA Cup final 3pm kick-off clashes with Women's CL final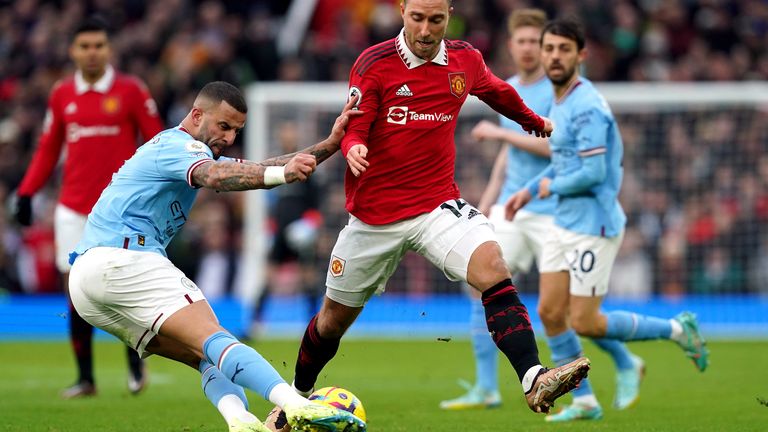 Hayes also said it was "disappointing" that the FA Cup final's 3pm kick-off time directly clashes with the Women's Champions League final on June 3.
It was announced on Wednesday that the FA Cup final between Manchester City and Manchester United will kick off at 3pm.
It will be the first time since 2011 that the showpiece match has kicked off in its traditional time slot.
The Metropolitan Police had advised the Football Association that it deemed the fixture high-risk and was not prepared to sanction a kick-off time any later than 4.45pm.
The new 3pm kick-off time is a direct clash with that of the Women's Champions League final in Eindhoven that could feature Chelsea and Arsenal.
Speaking ahead of Chelsea's Champions League semi-final second leg against Barcelona, Blues boss Hayes said of the clash: "Well clearly there's been a lack of communication between those scheduling it.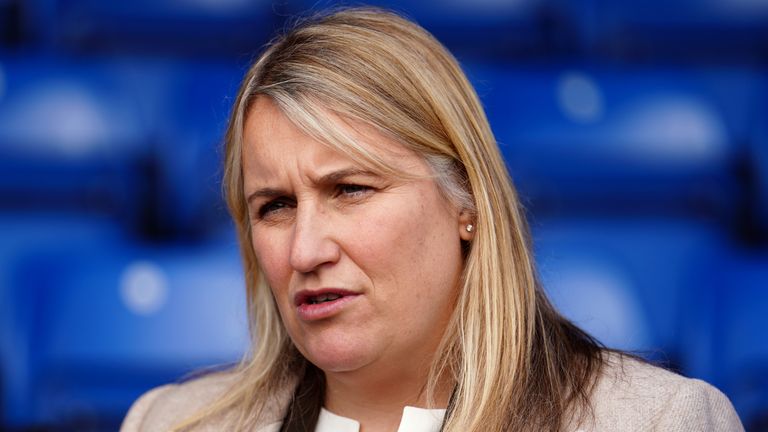 "It's always disappointing when those things happen.
"It's the first time I've heard that. You'd like to think that regardless of busy scheduling calendars that we can figure it out not to put them on the same day."
Chelsea face Barca on Thursday, trailing 1-0 from the first leg, while Arsenal host Wolfsburg at the Emirates Stadium on Monday with their last-four tie level at 2-2 after the initial encounter.
Source : https://www.skysports.com/football/news/12040/12867082/emma-hayes-chelsea-boss-wants-more-strict-stringent-restrictions-on-international-windows-for-player-welfare?rand=3094