Church leaders mostly silent after teen who opposed transgender ideology suspended from Catholic school
Roman Catholic church leaders in Ontario have been mostly silent since a Canadian high school junior was suspended from his Catholic high school for opposing transgender ideology.
Josh Alexander, 17, filed a human rights complaint with the Ontario Human Rights Commission earlier this month following his suspension from St. Joseph's Catholic High School in Renfrew. However, top leaders have yet to respond to inquiries about the situation.
Alexander drew the ire of school leadership when he organized a student walkout in protest of the school permitting biological males in girls' bathrooms, according to his complaint.
He also argued in class that God created two unchangeable genders, which reportedly offended some of his classmates and teachers. Police arrested him when he attempted to return to school on Feb. 6, and he has been "excluded" from campus for the rest of the school year.
TEEN SUSPENDED FOR OPPOSING TRANS IDEOLOGY FILES HUMAN RIGHTS COMPLAINT: 'SHOCKINGLY DISCRIMINATORY'
news
" class="image-ct inline">
The Diocese of Pembroke, which oversees Catholic churches and schools in Renfrew, did not respond to Fox news Digital's request for comment regarding Alexander's treatment at the Catholic school, which receives government funding.
A spokesperson for Bishop of Pembroke Guy Desrochers distanced the diocese from the school in January when Alexander's case first began to draw international attention, according to an email sent to JihadWatch.
"The Renfrew County District Catholic School Board is a separate corporation from the Diocese of Pembroke, and it is under the direction of a Board of Trustees," the spokesperson wrote. "The diocese does not have jurisdiction over the internal life of the Board, nor does the Bishop have the authority to intervene in internal matters. He can, however, exercise moral suasion, and he is in regular contact with the Board's leadership."
RELIGIOUS LIBERTY NONPROFIT BLASTS BILL BANNING PROTESTS NEAR DRAG SHOWS: 'DERANGED PARODY OF PUBLIC LAW'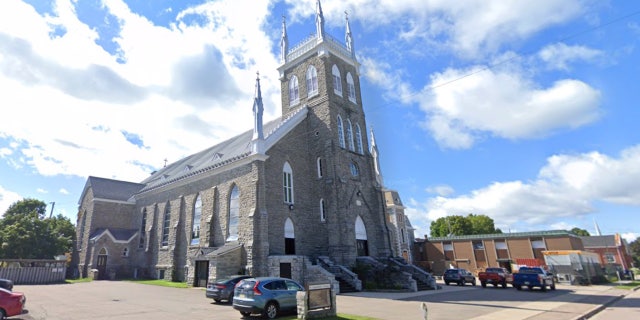 "I am not party to Bishop Desrochers' conversations with the Board's leadership, but it can safely be said that the Bishop can be trusted to uphold Catholic teaching in a manner that is both clear and sensitive to others, especially the vulnerable," the spokesperson added in response to a follow-up email from the outlet asking whether Desrochers was exerting his moral influence on behalf of Alexander.
The Archdiocese of Ottawa in the Canadian capital — approximately 60 miles from Renfrew — also did not respond to Fox news Digital's request for comment.
"The Diocese of Pembroke says the school is not under its jurisdiction," Bill Donohue, president of the Catholic League for Religious and Civil Rights, told Fox news Digital. "That is true. It is also true that this is a lame response: What is stopping the diocese from speaking out against the school's administrators?"
Mark Searson, who serves as director of education for the Renfrew County Catholic District School Board associated with the Diocese of Pembroke, issued an open letter to the community on Feb. 13 amid international coverage of Alexander's situation.
SON OF JAILED CANADIAN PASTOR FACES POTENTIAL FINES, PRISON FOR PREACHING OUTSIDE KIDS' DRAG QUEEN STORY TIME
"As a guiding principle, the Renfrew County Catholic District School Board's top priority is the safety and well-being of our students. As part of a Catholic community, we expect that values will be expressed respectfully and in a way that is not harmful to others," Searson wrote.
"While all our students are entitled — and encouraged — to share their beliefs — it cannot be at the expense of others. No one should be made to feel unsafe or marginalized. Bullying [behavior] that creates an unsafe space for our students is not tolerated."
Searson went on to cite a statement from the OHRC explaining that bathroom access should be "based on lived gender identity," and said the controversy over bathrooms at St. Joseph's has been inaccurately framed to suggest "that boys are utilizing the girls' washrooms and vise versa on a large scale."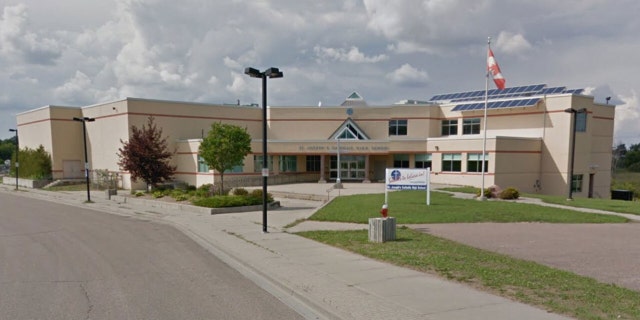 Donohue told Fox news Digital that Alexander's case is "bizarre," and suggested the Baptist teen is more in accordance with Catholic teaching than school principal Derek Lennox, whom Donohue accused of being "in open defiance of the teachings of the Catholic Church."
"The Vatican has been very clear that gender ideology is contrary to Catholic sexual ethics and must be resisted at every turn," Donohue said, adding that Lennox and Searson should step down because they are giving scandal to the Church by "egregiously violating Church teachings, thus giving Catholics the idea that gender ideology is acceptable."
Donohue said the Catholic Church in Canada "is in free fall" according to recent statistics that show only 14% of Canadian Catholics attend Mass weekly, while hate crimes against Catholics and churches in the country have spiked in recent years.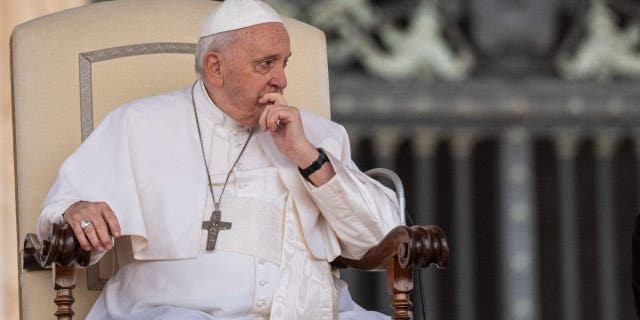 Donohue speculated that Catholic leaders in Canada have been cowed into silence on cultural issues after being "unfairly attacked by militant secularists for alleged crimes against so-called indigenous peoples."
CLICK HERE TO GET THE FOX news APP
"It is therefore understandable that the Catholic Church in Canada has been intimidated from speaking out about controversial issues," Donohue added. "That is no excuse. Catholics are called to tell the truth, not bend to cultural and political pressure."
Source : https://www.foxnews.com/world/church-leaders-mostly-silent-after-teen-who-opposed-transgender-ideology-suspended-from-catholic-school?rand=1264