Christian mom pledges appeal after court dismisses lawsuit over 4-year-old forced to attend Pride march
A Christian mother in the U.K. who sued after claiming her 4-year-old son was forced to participate in an LGBT pride march at his school without her consent is appealing after a court dismissed her case.
Izoduwa Montague filed a suit with her husband Shane in 2019 claiming the headteacher at Heavers Farm Primary School in Croydon, South London, aggressively informed her in 2018 that her son was not allowed to opt out of the march despite her family's religious beliefs, according to a press release from the London-based nonprofit Christian Concern.
She further objected to posters and other books, flags, posters and other materials throughout the school allegedly promoting the celebration of LGBT behavior to its youngest pupils. She claimed school leadership created a "hostile" and "intimidating" environment toward LGBT ideology.
During an appointment to discuss her issues with the school, she claimed the deputy head, who was also the headteacher's daughter, showed up wearing a T-shirt with the phrase, "Why be racist, sexist, homophobic, or transphobic when you could just be quiet?"
UK PRIME MINISTER CONSIDERING REVIEW OF 'AGE-INAPPROPRIATE' SEX EDUCATION MATERIALS IN SCHOOLS: REPORT
She said after her meeting with school leadership, her son was placed in a three-hour detention and segregated from his peers. When she attempted to get answers about her son's detention, she said she was banned from school property.
news
" class="image-ct inline">
The family ultimately removed their son from Heavers Farm Primary School and placed him in a Catholic school, but they also sued the school on the grounds of direct and indirect discrimination, victimization and breach of statutory duty under the Education Act 1996 and the Human Rights Act 1998.
In his judgment handed down Monday dismissing the Montagues' claim, Circuit Court Judge Christopher Lethem ruled that the parade was not a promotion of LGBT ideology, but rather part of a general program to promote equality and inclusivity.
"The celebration was of diversity and acceptance of the differences between people; no hierarchy of equalities. Thus there was little in the Parade that was inconsistent with their beliefs," Lethem wrote in part.
The judge further ruled that the posters to which Montague objected were actually consistent with her beliefs about sexuality as laid out in "Biblical and pastoral responses to homosexuality" (BPRH), a document summarizing the Evangelical Alliance's position on the issue.
CASE TOSSED OUT AGAINST CHRISTIAN PREACHER ARRESTED FOR ALLEGED HOMOPHOBIA
"As I suggested to Mrs. Montague, a poster that says, 'I am gay, get over it!,' is actually saying that one looks beyond the label at the real person, this is precisely what the BPRH advocates," Lethem wrote. "I confess that I question whether the tone is somewhat strident and appropriate for a school, but it is not promoting LGBT beliefs over any others."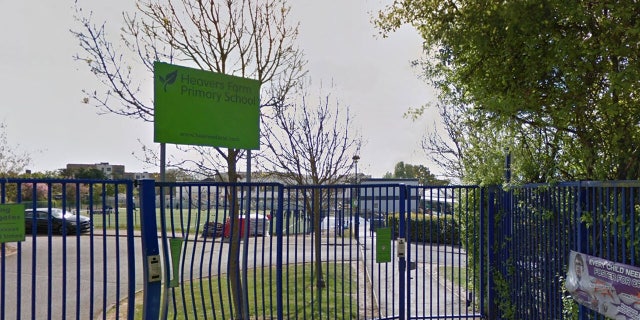 Lethem acknowledged that the school's communication was poor, that it overemphasized LGBT issues and that the T-shirt worn during the meeting with Montague set the "entirely wrong tone, and it was entirely reasonable for the parents to view this as a hostile message."
The court also found that Montague being banned from school grounds was in violation of its own policies and "could be indicative of a school that was riding roughshod over the parents' rights because of an animus against the Claimants because of their complaints."
In a statement provided to Fox news Digital, Montague described the judgment as deeply insulting and one that "bears absolutely no resemblance to the truth of what happened at the school and in the courtroom."
PARENTS PULL 4-YEAR-OLD FROM CHURCH SCHOOL FOR PROMOTING 'GENDER IDENTITY' LESSONS: 'CRUEL DECEPTION'
"I refute the grotesque caricature of me of some crazed mother at the school who needed controlling," she said. "I was and am a loving mother and a scientist who stood up to my 4-year-old's school over their attempted sexualizing of our youngest children."
Montague characterized the judgment as one that "props up a carefully fabricated defense put forward by the school, which put the thinnest veneer of what they were doing."
"It turns black into white and white into black," she said. "Throughout this ordeal, it has felt like I and my Christian beliefs that have been on trial. This is not over, and we will appeal this perverse judgment which has made the evidence fit with the school's agenda."
She added that her intention was to protect the innocence of her child and raise him according to her beliefs and said the court "appears to be as ideologically motivated as the school."
UK SCHOOL CHAPLAIN SUES AFTER BEING FIRED, REPORTED AS TERRORIST FOR SERMON QUESTIONING LGBTQ ACTIVISTS
Andrea Williams, chief executive of the Christian Legal Centre, echoed Montague in a statement provided to Fox news Digital, claiming the judgment "reads like fiction" and "bears no resemblance to what actually happened."
Claiming the judgment used "contorted logic and distortion of the facts to fit an ideological outcome it appears the Court was determined to reach," she contrasted it with recent moves by the U.K. government to review sexually inappropriate materials in the country's schools.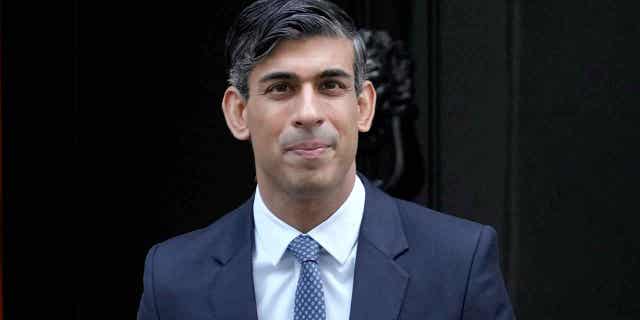 "What this entire case stands for is that there are some schools in this country where biblical beliefs and Christians are not welcomed," Williams said, adding that the judgment "has given a green light to ideological headteachers who wish to mold young minds into LGBT advocates and abuse any parents who dissent.
CLICK HERE TO GET THE FOX news APP
"There are absolutely no circumstances where it is acceptable to force a 4-year-old Christian child to march in an LGBT-themed Pride parade against his parents' wishes. As a nation with such an esteemed history of liberty and Christian values, we are better than that."
Source : https://www.foxnews.com/world/christian-mom-pledges-appeal-court-dismisses-lawsuit-4-year-old-forced-attend-pride-march?rand=1264