AI global supply chain: We have the tech, but full automation still 20 years away, expert says
Humans may remain in vital roles as artificial intelligence begins to reshape many industries, but one expert argued that the global supply chain and shipping jobs may realize full automation within the next 20 years.
"Right now, there's documented success in utilizing autonomous driving, but when we talk on when and how long [to fully automate], well, it's here now," Dr. Larry D. Parker Jr., department chair, supply chain & logistics, at American Public University System, told Fox news Digital.
"Every industry that we've mentioned, the trucking, the air and all the other modes of cargo … right now, there's documented success in utilizing autonomous driving. But when we say fully [automated], I would say it will probably within the next 20 years."
AI has already impacted the manufacturing and shipping industry with integration going back years before the explosion of attention on newer programs like ChatGPT. AI has already helped improve production times and boost safety in manufacturing plants, giving rise to "Industry 4.0," according to Nasdaq.
WALMART USING AI TO NEGOTIATE COST, PURCHASE TERMS WITH 2,000 SUPPLIERS SIMULTANEOUSLY
Many companies seem to prefer trying to develop the right machine for a job rather than the right person. With fewer people and more machines, companies can continue to raise profits as they cut down on payroll and benefits and other costs associated with human workers.
According to data analyzed by Nasdaq, wages and profits grew at a similar rate between 1964 and 2000, but after that, profits outpaced wages at nearly double the rate.
OPINION: HOW TO REIN IN THE AI THREAT? LET THE LAWYERS LOOSE
No industry has more readily embraced these technological developments than have industries related to the global supply chain. Parker owns a trucking company and explained how even eight years ago, when he first took over, he found the company was integrating AI.
"They were beginning some of the planning and testing out west, out in Arizona," Parker said. "They were already starting to test these things, so I find it interesting. It's just gained a lot of notoriety now."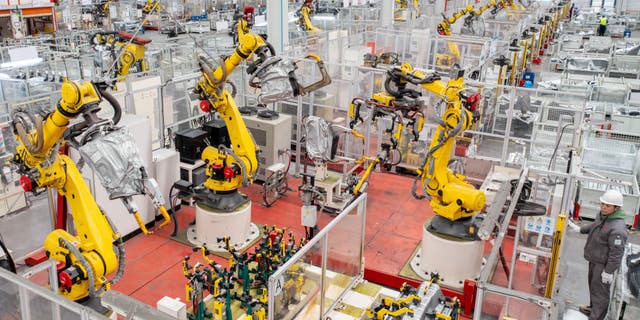 "There's actually a company that's running fully automated vehicles now here in the states and Canada," he added, without specifying the company.
One of the most important elements of the current trend to note, according to Parker, is that people have focused on large language models with only some attention paid to computer vision, which focuses on enabling computers and systems to pick out information from visual data — pictures, videos and other media — and then acting on it.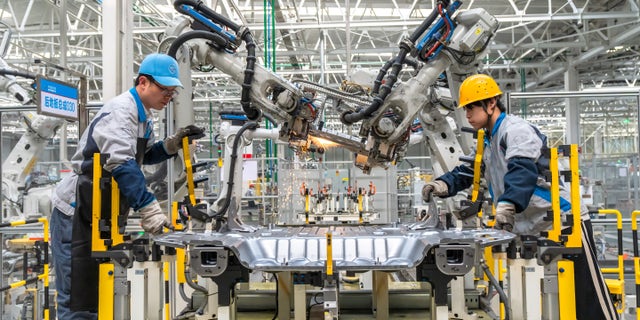 Computer vision is the most important technology needed to achieve fully autonomous vehicles, and the main stumbling block that will keep humans involved in the process for the time being.
"The one thing that's really slowing [integration] down technology-wise is fully developing computer vision," Parker said. "If or when we get beyond that, that is the thing that makes it all that much more effective from a transportation and safety standpoint, because there's still those gaps in safety maneuvering around — snow, fog, those low visibility areas that a human would have to make a decision on whether or not to proceed.
ARTIFICIAL INTELLIGENCE HAS ENTERED THE CONSTRUCTION INDUSTRY, AND IT COULD REVOLUTIONIZE THE $10 TRILLION SECTOR
"We'd have to engineer those type things into our computers," he added, saying he believed machines could one day take total control in those situations too.
Parker noted that these safety roles will remain vital to help maintain the automated vehicles in the meantime despite the growing trend and the fear that strong AI will lead to the total elimination of jobs in the short term.
news
" class="image-ct inline">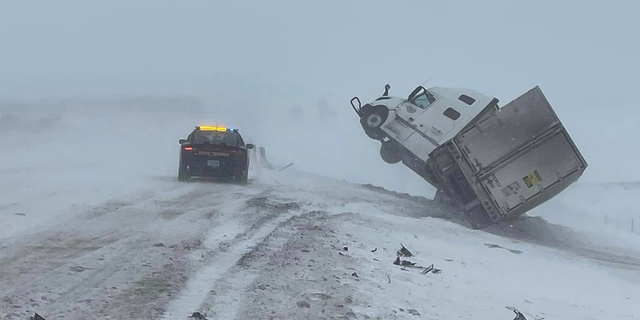 The biggest demand and hurdle may, in fact, be the human element. Parker suggested that to reach the greatest effectiveness and efficiency for trade routes and automated vehicles, nations will have to share information and data for weather, geography and other elements. Any AI functions based on the size and variety of data from which it can learn and develop.
"To prevent an AI from only making half of a decision with limited information, it's going to involve a lot of individuals that have possession of assets. All these tools, these monitoring systems, satellites," Parker stressed.
CLICK HERE TO GET THE FOX news APP
"It really gets, you know, it can be exciting for somebody that's thinking that slowly we built the pieces for this thing over the years. But now you're going to have to give up some control of that or some control of some of the information if we as a society want to truly benefit."
Source : https://www.foxnews.com/world/ai-global-supply-chain-we-have-tech-full-automation-20-years-expert-says?rand=1264