Afghanistan: UN predicts restrictions on women's rights will worsen economic catastrophe
The Afghanistan Socio-Economic Outlook 2023, released by the UN Development Programme (UNDP), provides an overview of the fallout resulting from the takeover of Afghanistan by its present-day de facto rulers, the Taliban, in August 2021.
Immediately after the Taliban assumed power, the Afghan economy collapsed, accelerating Afghanistan's decade-long slide into poverty; with a population estimated by the UN at about 40 million and GDP of $14.3 billion in 2021, Afghanistan is among the countries with the lowest per capita income in the world, with around 85 per cent of the population estimated to be living below the poverty line.
Overwhelming dependence on international aid
Whilst the report points to some encouraging signs (a rise in exports, an expected eight percent increase in domestic fiscal revenue, stabilization of the exchange rate, and a reduction in inflation), it explains that this is largely down to the large-scale international aid funding ($3.7 billion in 2022, $3.2 billion of which was provided by the UN) sent to Afghanistan in 2022.
This does not point to a lasting recovery: income per person is expected to decline this year and in 2024: UNDP modelling suggests that, if aid drops by 30 per cent, inflation could reach 10 percent in 2024, and average incomes could fall by 40 per cent.
Any reduction in international aid will worsen the economic prospects of Afghanistan, and extreme poverty will perpetuate for decades: the UN aid appeal of $4.6 billion for international assistance in 2023 is therefore the minimum required to help Afghans in need.
No escape from poverty without women in the workplace
news
-default">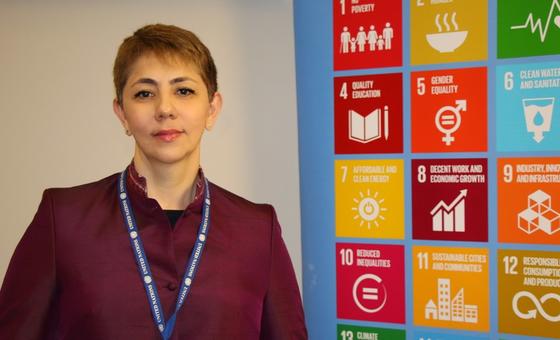 Surayo Buzurukova, the UNDP Deputy Resident Representative in Afghanistan, told UN news that the Taliban's decision to highly restrict women's ability to study and work is an important reason for the economic woes of the country.
"We have run simulations to see how the removal of women from the workforce will affect the economy going forward," said Ms. Buzurukova. "We calculated that it will not be possible to achieve growth and reduce poverty without women. That's the message we try to deliver when we speak to the de facto authorities."
Ms. Buzurukova remains hopeful that the situation will, eventually become less oppressive for women, particularly in the provinces, where the support of women aid workers is in high demand.
"After August 2021, it was difficult to work here, and it took time to be able to engage with the Taliban and ensure that they listened to me. But now I have created a network of trust with senior members of the de facto authorities, at the provincial as well as the national level; it's very important that they understand the importance of women to the economy.
We continue to deliver services across the country, through our NGO partners, and we have exemptions for the health and education sector, where women can continue to work but, of course the ban is a challenge and staff morale is affected."
Source : https://news.un.org/feed/view/en/story/2023/04/1135762?rand=1259