3,000 migrants in Mexico join massive march demanding end to detention centers after last month's deadly fire
About 3,000 migrants began marching through southern Mexico Sunday demanding an end to detention centers after a fire at one facility last month left 40 people dead in Ciudad Juárez.
The caravan departed from the Mexican city of Tapachula, near the Guatemalan border, Sunday, making their way on foot through the rural state of Chiapas in 95-degree weather, BBC reported. They intend to reach the capital of Mexico City in 10 days. Those participating in the march are said to be primarily from Central America, Cuba, Venezuela, Ecuador and Colombia.
Organizer Irineo Mújica told the Associated Press the migrants are demanding the dissolving of the country's immigration agency, whose officials have been blamed — and some charged with homicide — in the March 27 fire. Mújica called the immigration detention centers "jails."
DEMOCRATS PROPOSE SPECIAL STATUS FOR LGBTQ+ MIGRANTS TO AVOID DETAINMENT
The fire in Ciudad Juarez, across the border from El Paso, Texas, began after a migrant allegedly set fire to foam mattresses to protest a supposed transfer. The fire quickly filled the facility with smoke. Security footage purportedly showed the guards flee smoke without letting migrants out.
"In this Viacrucis, we are asking the government that justice be done to the killers, for them to stop hiding high-ranking officials," Mújica said in Tapachula. "We are also asking that these jails be ended, and that the National Immigration Institute be dissolved."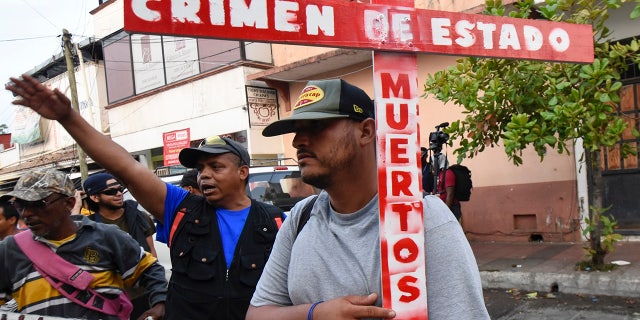 "It could well have been any of us," Salvadoran migrant Miriam Argueta told the AP. "In fact, a lot of our countrymen died. The only thing we are asking for is justice, and to be treated like anyone else."
MEXICAN PRESIDENT ANDRES MANUEL LOPEZ OBRADOR TESTS POSITIVE FOR THE CORONAVIRUS FOR THE 3RD TIME
Some migrants carried banners or crosses reading "Government Crime" and "The Government Killed Them." Mexican prosecutors have said they will press charges against the immigration agency's top national official, Francisco Garduño, who is scheduled to appear in court April 21.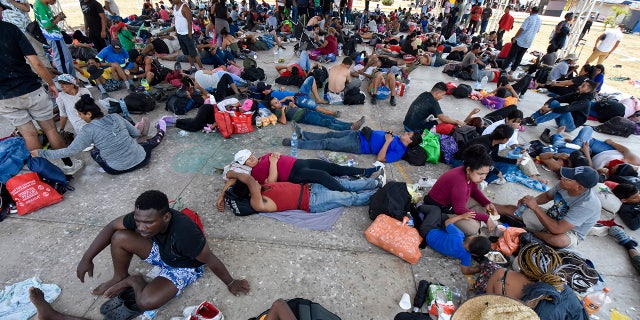 Mexican federal prosecutors have said Garduño was remiss in not preventing the disaster in Ciudad Juarez despite earlier indications of problems at his agency's detention centers. Prosecutors said government audits had found "a pattern of irresponsibility and repeated omissions" in the immigration institute.
Six officials of the National Immigration Institute, a guard at the center and the Venezuelan migrant accused of starting the blaze are already in custody facing homicide charges.
A judge on Saturday also ordered the immigration director of Mexico's northern border state of Chihuahua, Salvador González, to stand trial on charges of homicide, injuries and failure to perform his duties, for last month's deadly fire at the migrant center in Ciudad Juárez.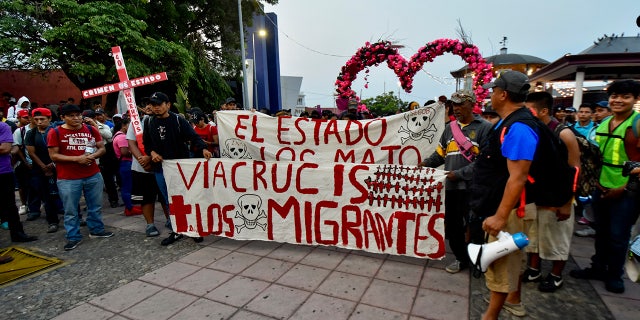 CLICK HERE TO GET THE FOX news APP
Judge Juan José Chávez said there was evidence that González failed to do his duty to protect the migrants.
The Associated Press contributed to this report.
Source : https://www.foxnews.com/world/3000-migrants-mexico-join-massive-march-demanding-end-detention-centers-last-months-deadly-fire?rand=1264