2023 NFL Draft: Neil Reynolds' mock draft top 10 ahead of Thursday night's opening round | NFL News
news
/12040/12866780/2023-nfl-draft-neil-reynolds-mock-draft-top-10-ahead-of-thursday-nights-opening-round">
Sky Sports' Neil Reynolds has a go at trying to predict the most unpredictable NFL Draft in recent memory with his mock draft of how he sees the first 10 picks falling on Thursday night…
Greetings from Kansas City… where no one knows what the heck is going on ahead of the 2023 NFL Draft!
Live NFL
April 27, 2023, 9:00pm
Live on
That's not a knock on the league's organisers, by the way. It's a statement on one of the toughest-to-predict drafts in recent memory.
That's my big excuse out of the way before I have a go at predicting how the top 10 picks will come off the board with my mock draft.
I'm not feeling confident in knowing how events will unfold on Thursday night. And I'm not alone!
One un-named NFL general manager told Peter King, of NBC Sports, this week: "I do this for a living and my mock draft will be no more accurate than yours. We all think we know, but we really don't."
Another general manager added: "Last year, I was 90 per cent sure of our pick before the draft. This year, I'm 25 per cent sure."
The widely-held belief is that the Carolina Panthers will take Alabama quarterback Bryce Young with the first overall pick. After that, who knows?
There is now a strong belief that the Houston Texans will pass on a quarterback at number two, and predictions that Ohio State passer CJ Stroud could be in free-fall and Kentucky signal-caller Will Levis is rising in the other direction.
Here we go then… But whatever you do, please do not take these predictions as gospel. I know even less than those general managers who have no idea how this thing is going to play out.
1) Carolina Panthers – Bryce Young (QB, Alabama)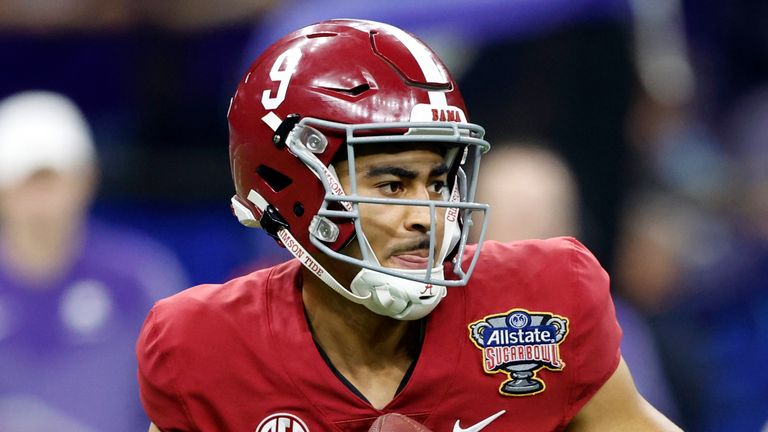 The Panthers have given up a great deal to get their quarterback and they are willing to overlook the fact that Bryce Young (5ft 10ins and his weight around 180lbs) is one of the smallest and slightest passers to ever enter the league.
He is two inches shorter than Drew Brees and smaller than Russell Wilson. But both of those guys are Hall of Famers, and this Heisman Trophy winner is a quick thinker who remains calm under pressure.
Young has been described as having Tom Brady-like powers of processing on the field. And the height thing? He had just two passes batted down in 2022 (at an average of one every 190 passes). The 6ft 6ins Justin Herbert, of the Los Angeles Chargers, had 23 batted down last year (at an average of one every 30.4 passes).
Live NFL
April 28, 2023, 12:00am
Live on
2) Houston Texans – Tyree Wilson (Edge, Texas Tech)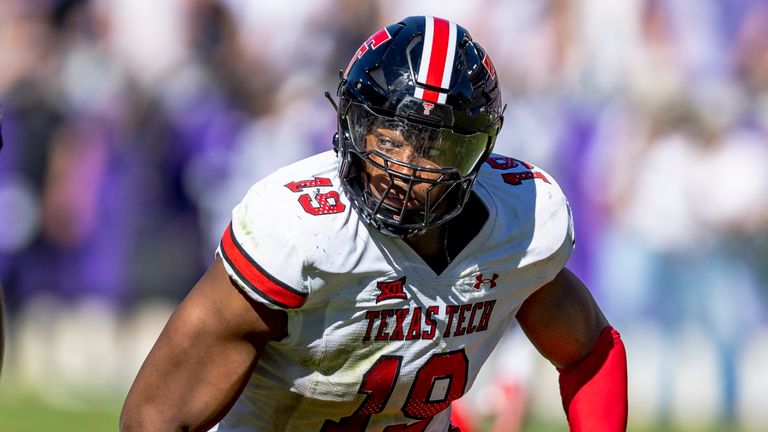 I think Houston will try to grab one of the first-round quarterbacks with their second pick at No 12. Here, they'll try to give new head coach DeMeco Ryans a defensive weapon to build around.
They're trying to find his version of Nick Bosa, who he coached while defensive coordinator with the San Francisco 49ers.
Tyree Wilson doesn't have anywhere near the college production as Alabama edge rusher Will Anderson Jr, but scouts believe he has a higher ceiling. At 6ft 6ins and 275lbs, Wilson will be an intimidating figure coming off the edge and has been compared to Matthew Judon of the New England Patriots.
3) Indianapolis Colts (TRADE) – CJ Stroud (QB, Ohio State)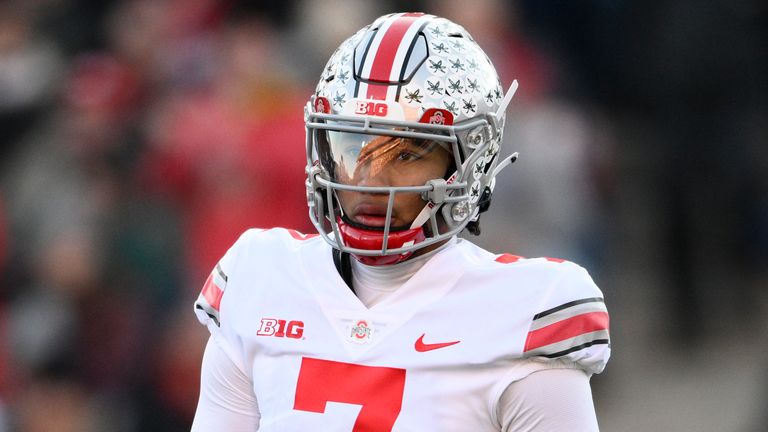 Jacoby Brissett, Brian Hoyer, Philip Rivers, Carson Wentz, Matt Ryan, Sam Ehlinger and Nick Foles… that's the not-so-magnificent seven who have started at quarterback for the Colts since Andrew Luck retired on the eve of the 2019 season.
The Colts simply have to find their long-term answer in this draft and I expect them to trade up so they don't get leap-frogged by a quarterback-needy team like the Tennessee Titans.
I also don't see CJ Stroud having the precipitous fall some have been predicting. He has been hailed as the best pure pocket passer in this class and his production was clear to see in college as he averaged 325 passing yards and three touchdown passes per game.
4) Arizona Cardinals – Will Anderson Jr (Edge, Alabama)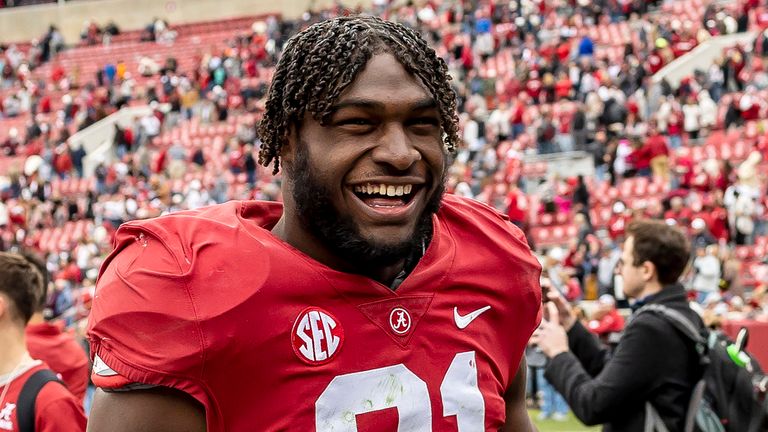 The Cardinals won just four games last term and have holes all over their roster, hence why I'm predicting them to trade down from No 3 with the Colts in order to acquire more picks.
I think they use the first of them to upgrade the league's 31st-ranked scoring defense with one of the safest selections in this class.
Will Anderson Jr is a driven and productive leader who should be a Pro Bowler at the next level. He was twice named the winner of the Bronko Nagurski Trophy which is given to college football's best defender, he recorded 34 and a half sacks in 41 games and has been labelled as one of the best players available this week.
5) Seattle Seahawks – Jalen Carter (DT, Georgia)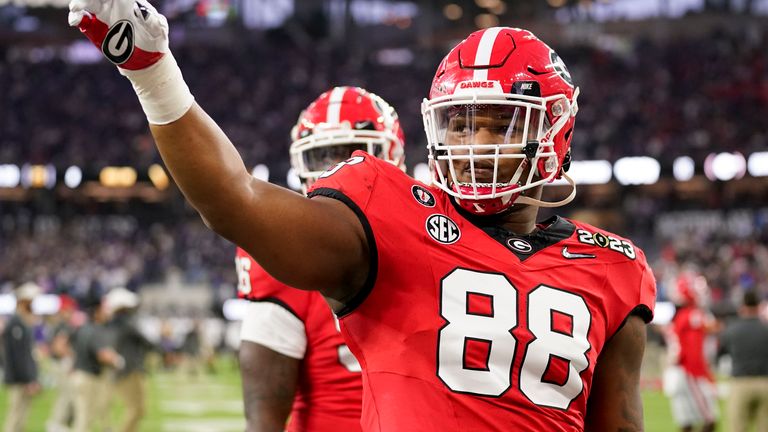 Jalen Carter is arguably the best pound-for-pound player in this draft class, but there are red flags all over his scouting report.
On the eve of the NFL Combine in March, Carter was arrested on a reckless driving charge in relation to the January 15 deaths of Georgia offensive lineman Devin Willock and football staffer Chandler LeCroy. He pleaded no contest and was sentenced to 12 months' probation, a $1,000 fine and 80 hours of community service. Carter then showed up at his Pro Day workouts overweight and couldn't finish his drills.
But, on the field for Georgia last year, we saw a dominant difference-maker who has to be accounted for on every snap. Seattle have a weakness on their defensive line and two first-round picks, so they can take a gamble here. And head coach Pete Carroll will trust his culture to keep Carter in line.
6) Detroit Lions – Devon Witherspoon (CB, Illinois)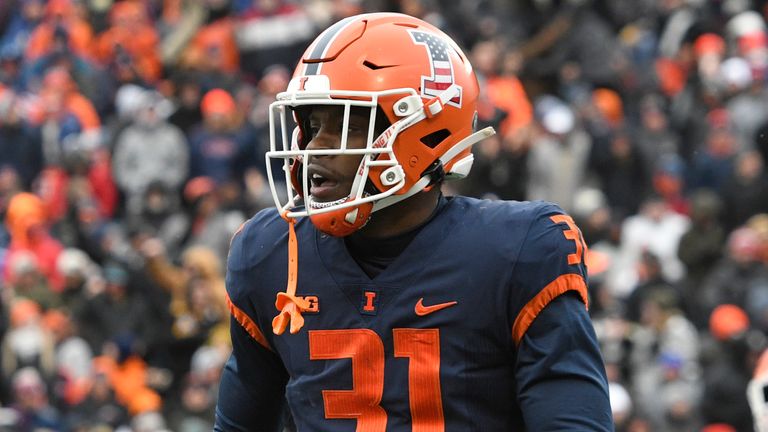 I would love to see the Lions continue the 'we're suddenly fun' vibes of 2022 by drafting Texas running back Bijan Robinson in round one. But the serious needs are on the defensive side of the ball, up front and on the back end.
The secondary was addressed via free agency but I see head coach Dan Campbell looking to add another vital piece to a unit that was the worst in the NFL last year in total yards, 28th in scoring and 30th against the pass.
Devon Witherspoon is tough and fiery and it has been said that he "competes with the tenacity of a junkyard dog". He sounds right up the alley of coach Campbell. Witherspoon also has a nose for timely turnovers and has been compared to perennial Pro Bowler Marcus Peters.
7) Las Vegas Raiders – Christian Gonzalez (CB, Oregon)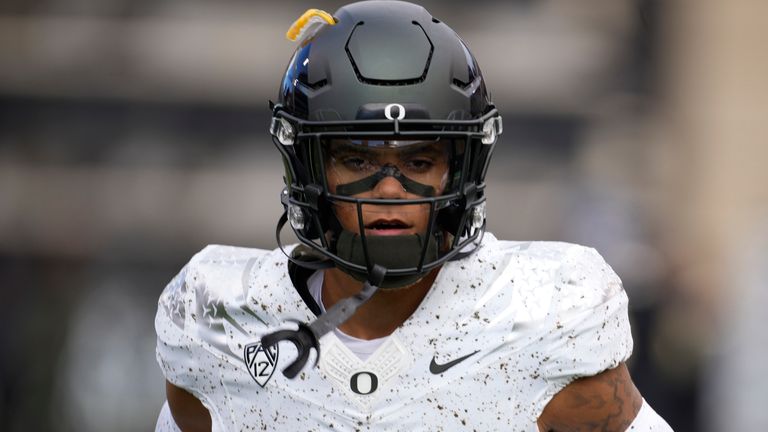 The Silver and Black reportedly tried to get up to number one in the draft in order to grab an elite quarterback. Are they done with the idea of adding a passer now that Jimmy Garoppolo is in the building? I wouldn't completely rule out them making a move for Florida's Anthony Richardson or the aforementioned Levis.
But, Maxx Crosby played defense on his own for most of last season and upgrades have to be made to the league's 29th-ranked group against the pass.
Christian Gonzalez is a big-bodied corner at 6ft 1in and close to 200lbs. He has the size and physicality to play in the receiver's face in the NFL and he has excellent ball skills. While not as sexy as a quarterback pick, this is what the Raiders need right now.
8) Atlanta Falcons – Bijan Robinson (RB, Texas)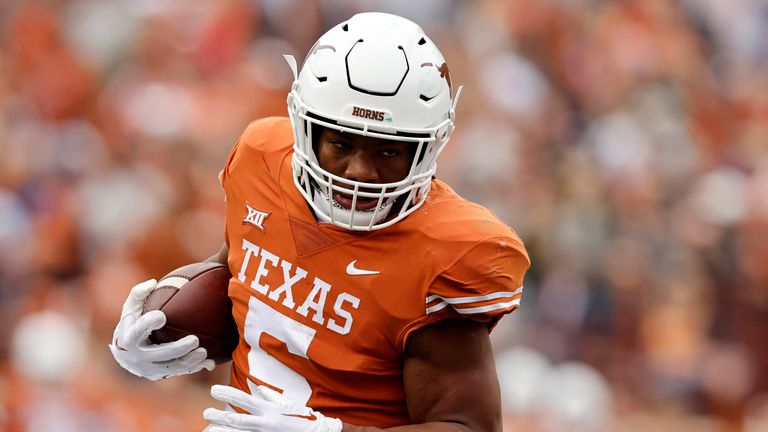 I know the Falcons are absolutely crying out for a pass rusher, I know they already have a 1,000-yard rusher in Tyler Allgeier and I know that running backs are not supposed to be taken high in an NFL Draft; but let's have a little fun here people!
Bijan Robinson is special and could be generational. There is talk that he is an Adrian Peterson-type talent coming out of college. Well, that guy is going to be fitted for a gold jacket some day and so you don't turn down the chance to add Hall of Famers to your team.
Okay, I'm getting ahead of myself. But Robinson is the real deal and the comparisons to Saquon Barkley and Josh Jacobs are real – he can do it all and he doesn't need to come off the field on third down. He is also an A-grade leader and team-mate.
What's not to love? If the Falcons are committed to Desmond Ridder at quarterback, give him another weapon to work with and worry about defense in the later rounds.
9) Chicago Bears – Peter Skoronski (OL, Northwestern)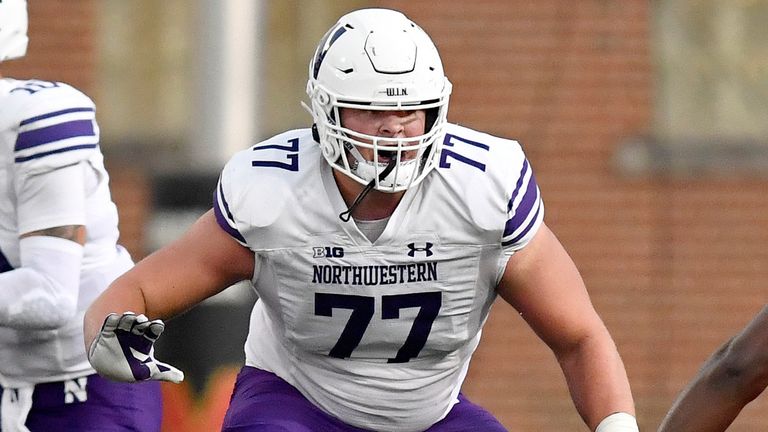 The Bears need an old-school, Bill Parcells-type, build-from-the-trenches kind of draft and that meat-and-potatoes approach should serve exciting quarterback Justin Fields well in the coming years.
Chicago's offensive line was a mess last season and more must be done to protect and help their young star. Peter Skoronski started all 33 games in which he played in college at left tackle, but his short arms could see him kicked inside to guard in the NFL and that would be fine.
He can be a Pro Bowl player at that position with consistency and reliability vital parts of his game.
10) Philadelphia Eagles – Nolan Smith (Edge, Georgia)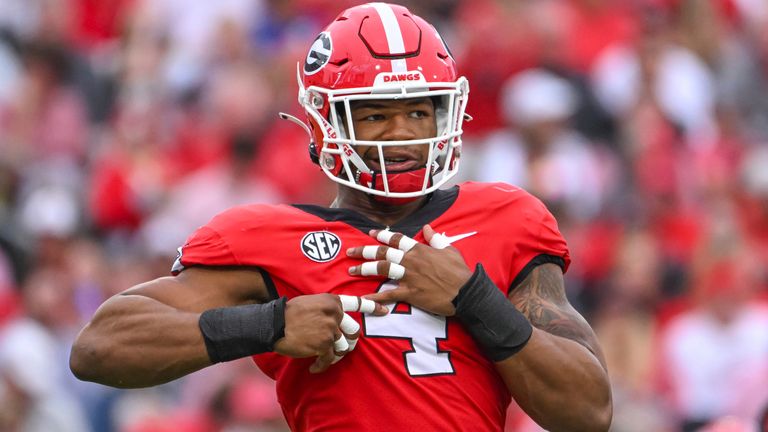 The Eagles led the NFL in sacks by some distance in 2022 but they like to be deep on the defensive line and they need to inject some youth into their group.
Nolan Smith looks like a big wide receiver at 6ft 3ins and 235lbs, and he runs like one too, covering the 40-yard dash at the NFL Combine in a stunning 4.39 seconds.
While Smith will do his best work rushing with speed off the edge, he is also a willing and tenacious tackler against the run. This explosive edge rusher has been compared to Philadelphia's Haason Reddick and we already know that the Eagles utilise him very well on a weekly basis.
Watch all three days of the 2023 NFL Draft live on Sky Sports from Thursday April 27-Saturday April 29 – Neil Reynolds and Phoebe Schecter will be joined by former Minnesota Vikings general manager Rick Spielman to preview the opening night on Thursday from 9pm.
Source : https://www.skysports.com/nfl/news/12040/12866780/2023-nfl-draft-neil-reynolds-mock-draft-top-10-ahead-of-thursday-nights-opening-round?rand=3094